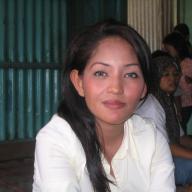 Queen Wan Mazila
The Queen of Pondok Burok!
she's very kind, soft heart, very loving to any living things but very serious in certain matter such as work or anything related to her princess. Queen do not have many friends as she's that kind of person do not like to make calls and talk by phone.. for her nothing much to talk.. unless people approach her! so people normally though the Queen is very ego.. but deep in her heart she love to be part of other community the only things that she dont like is when others start talking about other people's life and always talk on negatif side of view, on their own perseption without knowing the truth yet!
The Queen also like to invite people to drop by to Pondok Burok with their family, have a drink, chatting, let guyz with guyz things, wife with kids story.. and let the kids do their things! specially playing with their pets!
in Queen's mind.. always about princess.. how she wants the kids to grow, educate them to get to know people, animals and what is happening to the world.. some people's are surfering and what can we do to help.. nothing much but at least the princess will feel the pain as well. Learn from what is happening around us for better undertanding and will appreciate life more than others... that's the basic need in life, pure heart.. it's good to fail sometimes as you will become a better person.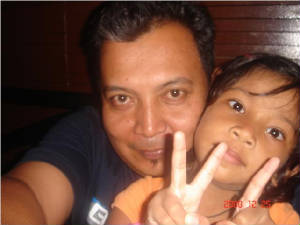 The King of Pondok Burok;
He's very kind, soft heart, brotherly and a good King for Pondok Burok (PB) territory!. Never dreams to have better King for PB. like the Queen, the King minds also always on their princess.. how they grows, educate them how to think better in any matter. the King work very hard to make sure PB have better life, better living. Pondok Burok was created for the princess nothing more or nothing less. the King wants to have green area which now we have our little green garden.. mini jungle for the pets and others for princess peacefull mind..
and to make sure they are brave enough to face the reality, the King introduce some extreme game or activity for their princess.. camping, rock climbing and etc at least they can have strong mental.
the King is not a real King when it comes to family, his very soft spoken and do not mind to do anything beyond the title of "the King".. family first and sometimes "the Queen" first!. hahahhaha
and like the Queen, the King also likes to invite friends to PB, for business or pleasure and since the Queen do not mind making coffee, sometimes the King guests will stay till late night and the Queen keep making coffee all night long! hahaha this is fun for King and Queen... but for others, they have no idea..